Find methods for your needs

AB136 (a): Determination of Inorganic Counterions in Pharmaceutical Drugs Using Capillary IC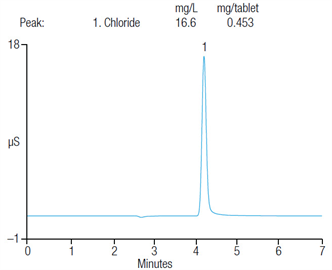 Description
Approximately 50% of all drugs on the market are developed in salt forms. IC with suppressed conductivity detection plays an important role in the salt selection process to establish correct molecular mass of the entity in early stages of drug development. This study describes the determination of inorganic anions (a) and cations (b) in two different drugs using the capillary Thermo Scientific Dionex ICS-5000 system.
| | |
| --- | --- |
| Market: | Pharma |
| Keywords: | API, Counterion, Pharmaceutical, RFIC, IonPac AS19, Chloride, capillary IC, OnGuard II RP |
| Matrix: | Tablet dissolved in water |
| Affiliation: | Thermo Fisher Scientific |
Uploaded on 11/8/2015.
For Research Use Only. Not for use in diagnostic procedures.