Find methods for your needs

AN206: Determination of Oxalate and Other Anions in Bayer Liquor Using Ion Chromatography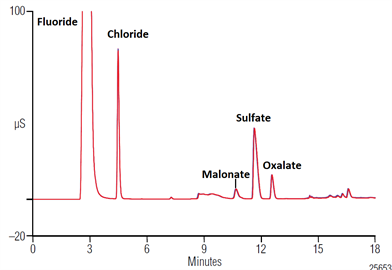 Description
A direct injection method was designed using a Reagent‑Free™ Ion Chromatography (RFIC™) system with in-line sample cleanup to accurately and reproducibly measure oxalate in Bayer liquor. The online sample preparation removes most of the aluminum so that it does not contaminate either the column or suppressor. Fluoride is used to promote ligand exchange with oxalate for aluminum. This online sample preparation method allows an accurate, reproducible, and rugged determination of oxalate in Bayer liquor.
| | |
| --- | --- |
| Market: | Material Science |
| Keywords: | Alumina, Aluminium, Aluminum oxalate, Bauxite, Calcination, IonPac AS17, Malonate, Oxalate, RFIC |
| Matrix: | Bayer liquor |
Uploaded on 2/2/2015.
For Research Use Only. Not for use in diagnostic procedures.