Find methods for your needs
Quantitation of THC and THC Metabolites in Blood Using SOLAµ SPE Plates and the TSQ Quantiva Triple Quadrupole Mass Spectrometer for Forensic Analysis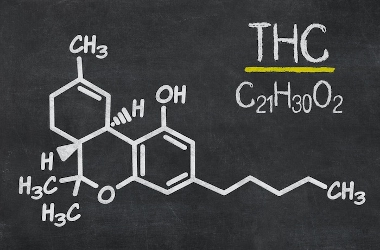 Description
Cannabis is the most frequently abused drug and THC the major psychoactive constituent. THC is primarily metabolized to THC-OH, which has equipotent psychoactivity and is further metabolized to nonpsychoactive THC-COOH. Second-phase metabolites, are also present in blood and can be used as markers to determine recency of intake while improving interpretation of analytical results. LC-MS analytical methods are widely used for analysis of THC and metabolites. LC-MS methods do not require sample derivatization, thus yielding savings over typical GC-MS procedures. For forensic use only.
| | |
| --- | --- |
| Market: | Forensics; Toxicology |
| Keywords: | SOLAμ, LC-MS, THC, TSQ Quantiva MS, Marijuana, THC-COOH |
| Matrix: | Blood |
| Author: | Xiaolei Xie, Thomas Carrell, Marta Kozak |
| Affiliation: | Thermo Fisher Scientific |
Uploaded on 10/21/2016.