Welcome to the Thermo Scientific
AppsLab Library of Analytical Applications!
Find methods for your needs


AppsLab Library: Find your Methods, eWorkflows and more
| | | |
| --- | --- | --- |
| The AppsLab Library of Analytical Applications is a fully searchable online, analytical method repository where you can find applications with detailed method information, chromatograms and related compound information. | Discover the latest applications from Thermo Fisher Scientific for LC, IC, GC, GC-MS, LC-MS, ICP-MS, ICP-OES and DIA instruments. Search by compound, column, instrument or any other method parameter and view key method parameters. | Download one-click eWorkflows, created and tested by Thermo Fisher Scientific application scientists, which can be directly executed in your chromatography data system. |

All the information needed to run, process and report
the analysis is available in ready-to-use eWorkflows.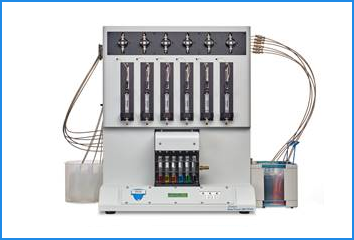 Biotherapeutics are complex. From routine protein aggregate, charge variant, peptide mapping and released glycan analyses to more complex high resolution accurate mass Orbitrap™-based workflows, the National Institute of Bioprocessing Research and Training (NIBRT) have developed methods on the Thermo Scientific™ Vanquish™ UHPLC platform.
Latest Methods