Find methods for your needs
Sensitive and Accurate Quantitation of Perfluorinated Compounds in Human Breast Milk using Selected Reaction Monitoring Assays by LC/MS/MS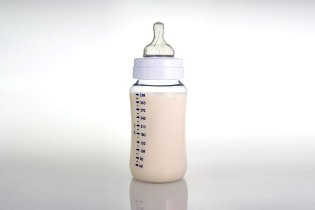 Description
Perfluorinated compounds (PFCs) are ubiquitous and persistent pollutants that bioaccumulate in animals and humans. The potential toxicity of these chemicals has fueled efforts to develop robust analytical techniques for measuring low levels of PFCs in human matrices. We describe a quantitative selected reaction monitoring (SRM) assay developed for six PFCs using the Thermo Scientific TSQ Vantage triple-stage quadrupole mass spectrometer (MS) coupled to a PFC-free Thermo Scientific Accela LC system.
| | |
| --- | --- |
| Market: | Environmental |
| Keywords: | High resolution MS, TSQ Vantage, H-SRM, PFC-free Accela, Perfluorinated Compounds |
| Matrix: | Breast milk |
| Author: | Christine Gu, Guifeng Jiang, Robert Szilasie, Stephen Hassan, Allen Zhang, Mark Sanders |
| Affiliation: | Thermo Fisher Scientific |
Uploaded on 3/25/2016.
For Research Use Only. Not for use in diagnostic procedures.