Find methods for your needs
Rapid sample preparation and peptide mapping analysis of top-selling monoclonal antibody therapeutics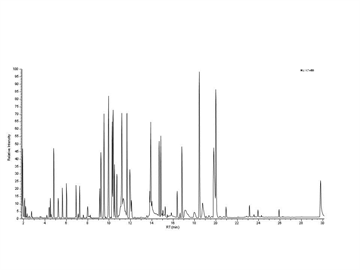 Description
The Thermo Scientific SMART Digest Kit is applied for generation of peptides from therapeutic monoclonal antibodies in 60 minutes. Peptide mapping samples were analysed on a Thermo Scientific UltiMate U3000 RSLC system coupled to a Thermo Scientific Q Exactive HF with Biopharma Option. Separation of sample peptides was performed on a Thermo Scientific Acclaim RSLC 120, C18, 2.2 µm analytical column using a 30 minute separation gradient, yielding excellent chromatographic separation and high sequence coverage.
| | |
| --- | --- |
| Market: | BioPharma |
| Keywords: | LC-MS/MS, Monoclonal antibody, Peptide mapping, mAb, SMART Digest kit, Cetuximab, Bottom up analysis, Primary sequence, NIBRT, Bioprocessing Research |
| Matrix: | Digest |
| Author: | Amy Farrell, Jenny Ho, Jonathan Bones and Ken Cook |
| Affiliation: | NIBRT, Dublin, Ireland |
Uploaded on 12/22/2016.
For Research Use Only. Not for use in diagnostic procedures.