Find methods for your needs
High-Resolution Accurate-Mass (HRAM) Phthalate Screening using Direct Analysis in Real Time (DART) Ambient Ionization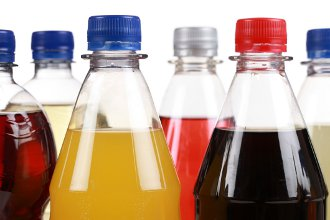 Description
Phthalic acid diesters (PAEs), or phthalates, are widely used in industry as a plasticizer in products like toys, flooring, personal care products and food packages. Some PAEs are classified as hazardous, affecting mainly the reproductive system and possibly contributing to cancer. Though regulated, these phthalates might be present and used during production of goods. We demonstrate the possibility of using precursor ion selection and full scan MS2 spectrum, and utilize it as a fingerprint for the characterization of the different compounds/isomers with nominal m/z ratios 279 and 391.
| | |
| --- | --- |
| Market: | Environmental |
| Keywords: | SRM, Food Safety, Orbitrap Technology, HR/AM, DART |
| Matrix: | Phthalates |
| Author: | Catharina Crone, Markus Kellmann, Yue Xuan, Elizabeth Crawford |
| Affiliation: | IonSense, Inc., Saugus, MA - USA; Thermo Fisher Scientific |
Uploaded on 4/1/2016.
For Research Use Only. Not for use in diagnostic procedures.