Find methods for your needs
High Resolution and Precise Mass Accuracy: A Perfect Combination for Food and Feed Analysis in Complex Matrices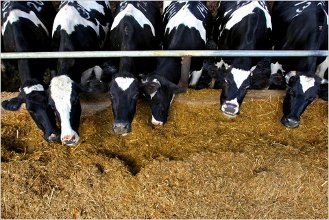 Description
Screening of pesticides, mycotoxins and veterinary drugs is of great importance in regulated environments (e.g. food and animal feed analysis). The use of triple quadrupole MS is popular, but has certain limitations: no post acquisition re-interrogation of data, limited number of compounds per analysis, and no ability to screen for unidentified unknowns. In this work, we show a full scan screening approach using a novel single stage Orbitrap mass spectrometer coupled to U-HPLC, providing high mass accuracy at high resolutions, elemental composition, and resolving co-eluting targets.
| | |
| --- | --- |
| Market: | Food and Beverage |
| Keywords: | High resolution MS, Exactive, Pesticide Screening, Food analysis |
| Matrix: | Animal feed |
| Author: | Markus Kellmann, Andreas Wieghaus, Helmut Muenster, Lester Taylor, Dipankar Ghosh |
| Affiliation: | Thermo Fisher Scientific |
Uploaded on 3/30/2016.
For Research Use Only. Not for use in diagnostic procedures.