Find methods for your needs
AN43175: The Migration of Elements from Toys and Speciation of Chromium (VI) in Toy Material Using a IC-ICP-MS Solution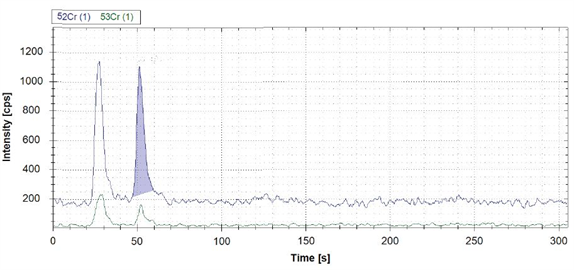 Description
Speciation determinations of ionic compounds are important to determine the concentration of the more toxic form in the total elemental composition. Chromium compounds have brilliant hues and consequently are often used in dyes and inks however, chromium compounds are toxic. Chromium VI species is very toxic so it is monitored as an extractable in children's toys. This method determines extractable Chromium VI (SOP EN 71-3:2012) in an ink sample separated by ion chromatography (IC) on IonPac AG7 guard column and detected by Inductively Coupled Plasma Mass Spectrometry (ICP-MS) at ng/L.
| | |
| --- | --- |
| Market: | Food and Beverage |
| Keywords: | chromate, chromium, Cr(VI), IC, IC-ICP, IC-ICP-MS, ICP-MS, ion chromatography, paint, speciation, toys |
| Matrix: | Migration solution of ink sample |
| Author: | D. Kutscher, S.M. Ducos, L. Rottmann |
Uploaded on 5/26/2015.
For Research Use Only. Not for use in diagnostic procedures.