Find methods for your needs
Quantitation of pesticide residues in garlic and cumin using an Orbitrap Exploris 120 high-resolution mass spectrometer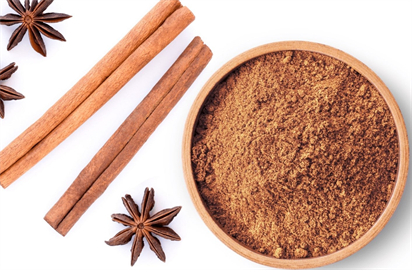 Description
Multi-residue instrumental method that can be applied for high-throughput quantitation of pesticide residues in garlic and cumin at or below the current legislative requirements. The Thermo Scientific Orbitrap Exploris 120 mass spectrometer was operated in two different workflows: using full-scan Data-Independent Acquisition for quantitation and confirmation and using Thermo Scientific AcquireX intelligent data acquisition background exclusion workflow for full spectrum filtering, retrospective analysis, and multi-parameter-based compound identification.
| | |
| --- | --- |
| Market: | Food and Beverage |
| Keywords: | QuEChERS, screening, Quantitation, TraceFinder Software, AcquireX Intelligent Data Acquisition, Cumin, Garlic, High-Resolution Accurate Mass (HRAM), Orbitrap Exploris 120 Mass Spectrometer, Pesticide Explorer |
| Matrix: | Food |
| Author: | Charles Yang, Ed George |
| Affiliation: | Thermo Fisher Scientific |
Uploaded on 10/4/2021.
For Research Use Only. Not for use in diagnostic procedures.