Find methods for your needs

HPLC charged aerosol detector analysis of polyethylene glycol (PEG-3000)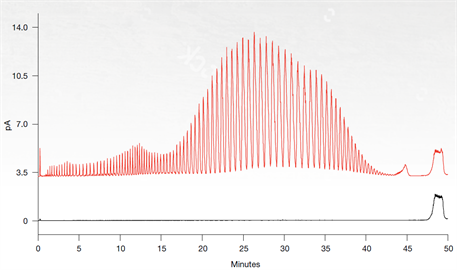 Description
This application shows a method for HPLC-CAD analysis of polyethylene glycol (PEG-3000). PEG is a polyether compound – a polymer of ethylene glycol. A number of PEGs exist based on molecular weight and geometry. PEG has many uses. In the food industry, PEG is used as an antifoaming agent, carrier, emulsifier, glazing agent and thickener. PEG is used in cosmetics (e.g., skin creams), personal lubricants and toothpastes. Macrogol is the international nonproprietary name for PEG when it is used in medicine e.g., as laxatives. Macrogols are also attached to biopharmaceutical drugs (PEGylation).
| | |
| --- | --- |
| Market: | Chemical |
| Keywords: | Charged aerosol detector, CAD, Biopharmaceuticals, anti-foaming agent, macrogol |
| Matrix: | Water |
| Author: | Thermo Fisher Scientific |
| Affiliation: | Thermo Fisher Scientific |
Uploaded on 8/9/2019.
For Research Use Only. Not for use in diagnostic procedures.