Find methods for your needs
The VetDrugs Explorer Collection: screening and quantitation of multi-class veterinary drug residues in animal matrices with a comprehensive workflow solution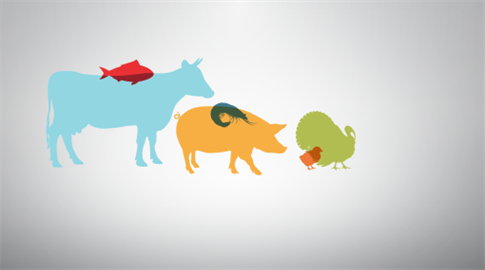 Description
A robust, sensitive, and reliable multi-residue LC-MS/MS method workflow solution that uses the Thermo Scientific TSQ Altis triple quadrupole mass spectrometer provides analysis and quantitation of more than 160 veterinary drugs with the Thermo Scientific VetDrugs Explorer Collection solution in salmon (fillet), bovine muscle, and milk. The complete instrument and data processing method including SRM settings is included with the VetDrugs Explorer Collection start-to-finish workflow solution. In 17 minutes, the target veterinary drugs were detected and quantified in food matrices.
| | |
| --- | --- |
| Market: | Food and Beverage |
| Keywords: | TraceFinder Software, triple quadrupole mass spectrometry, TSQ Altis MS, VetDrugs Explorer Collection, Veterinary Medicines |
| Matrix: | Bovine muscle, Milk, Salmon |
| Author: | Ed George, Jonathan Beck, Charles Yang, Dave Borts, Viet Dang; George Stubbings, Danny Chan |
| Affiliation: | Thermo Fisher Scientific, San Jose, CA; Veterinary Diagnostic Laboratory, College of Veterinary Medicine, Iowa State University, Ames, IA; Fera Science Ltd., York, UK |
Uploaded on 1/31/2019.
For Research Use Only. Not for use in diagnostic procedures.