Find methods for your needs

Correlation of the Free Amino Nitrogen and Nitrogen by O-Phthaldialdehyde Methods in the Assay of Beer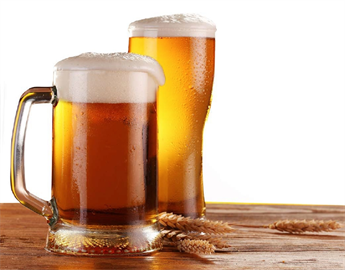 Description
All samples tested by the Thermo Scientific NOPA method demonstrate result levels similar to samples tested according to the EBC FAN protocol for beer. Furthermore, no additional ammonia measurements are needed. The Gallery analyzer method is an easy to use, robust method for the measurement of FAN in beer and wort. The advantage of using an automated analyzer is its ability to measure multiple analytes like beta-glucan and SO2 in addition to performing the NOPA measurement on the same sample. The results for all measured analytes can be reported together.
| | |
| --- | --- |
| Market: | Food and Beverage |
| Keywords: | Wort, Beer, malt, FAN, free amino nitrogen |
| Matrix: | Beer, Wort |
| Author: | Liisa Otama; Sari Tikanoja; Hilary Kane; Sari Hartikainen; Leena Kaski; Annu Suoniemi-Kahara |
| Affiliation: | Thermo Fisher Scientific |
Uploaded on 10/23/2018.
For Research Use Only. Not for use in diagnostic procedures.